Mission Naan Bread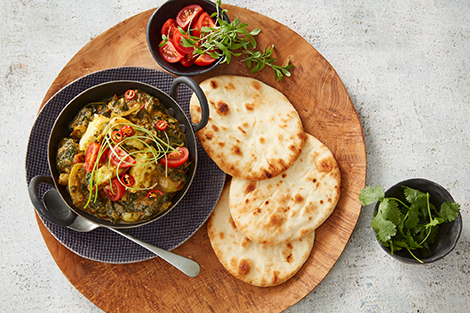 Mission Naan is a versatile authentic Indian bread with a great traditional taste and full of flavor. The perfect accompaniment to any curries, dips or soups.
Great full flavour
Once heated can be folded or rolled 

Delicious with curries and spicy dips or cut into strips for tapas

Perfect for that snacking occasion or catering
For best results, heat bread before serving
29th May 2018.