NEW 100% Pure Australian Mango Pulp
What could be better than Simpson Farms range of HPP avocado products…..the addition of a 100% pure Australian Mango pulp. 
Recently Simpson Farms released its new 100% Australian Mango pulp available in 1kg packs for Cafes, Juice & Smoothie Bars, Restaurants, Caterers etc and a 10kg bulk pack for ice cream, gelato & yogurt manufacturers.
Simpson Farms Straight Up Mango Pulp has a smooth texture and natural mango flavour, that's perfect for all your smoothies, desserts and baking needs.
Now you can have a premium quality, snap frozen mango on hand all year round. Convenient easy to use, no mess or wastage. Dairy Free, Gluten Free and made using Cold Pasteurisation Technology (HPP – High Pressure Processing)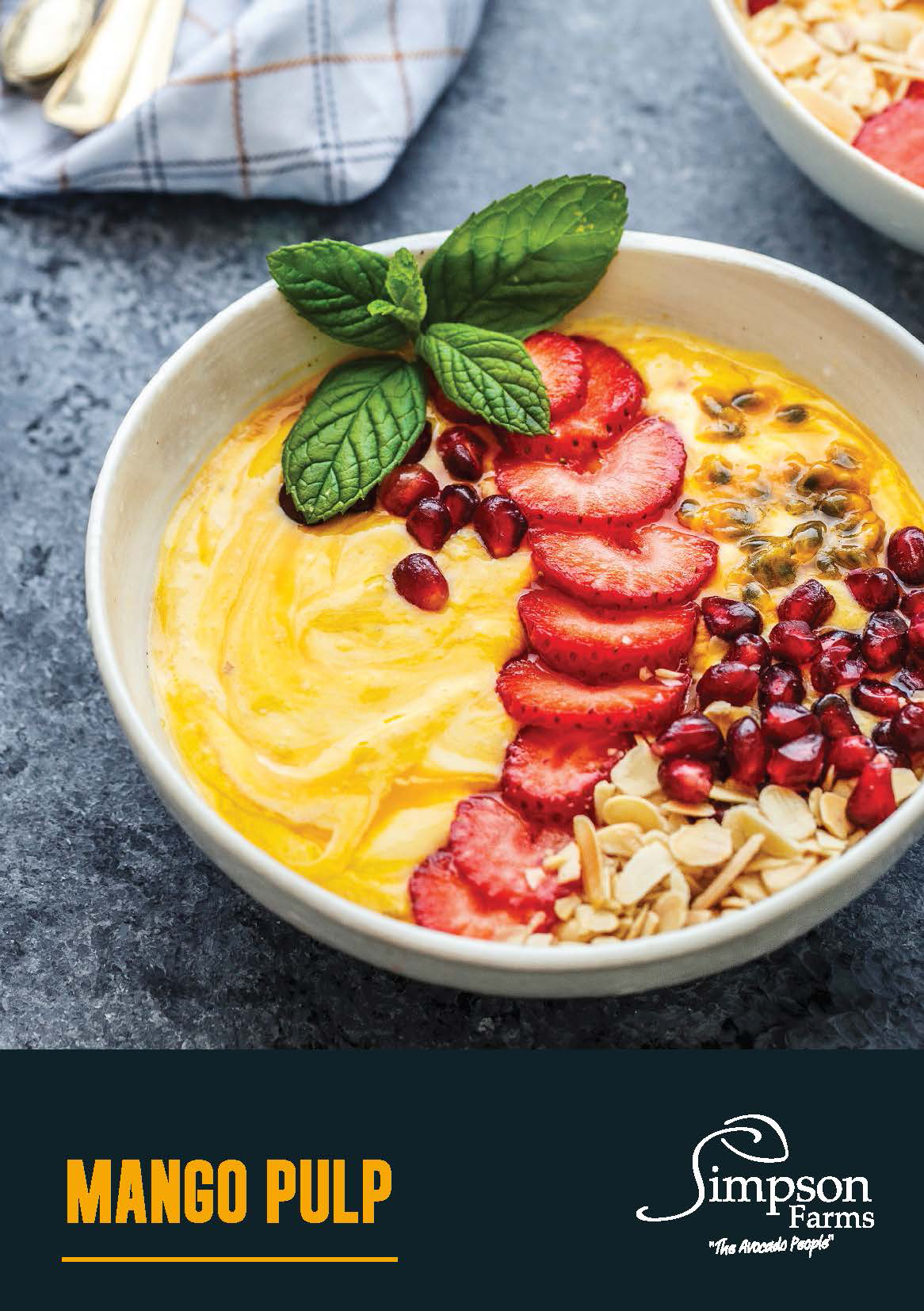 To learn more about Simpson Farms Straight Up Mango Pulp or to try a sample, contact: NSW - Glenn Buchanan 0428 154 275 and All Other States – Terry Dean 0418 256 517.
17th May 2018