RECIPE: Mini Garlic Steak Sandwiches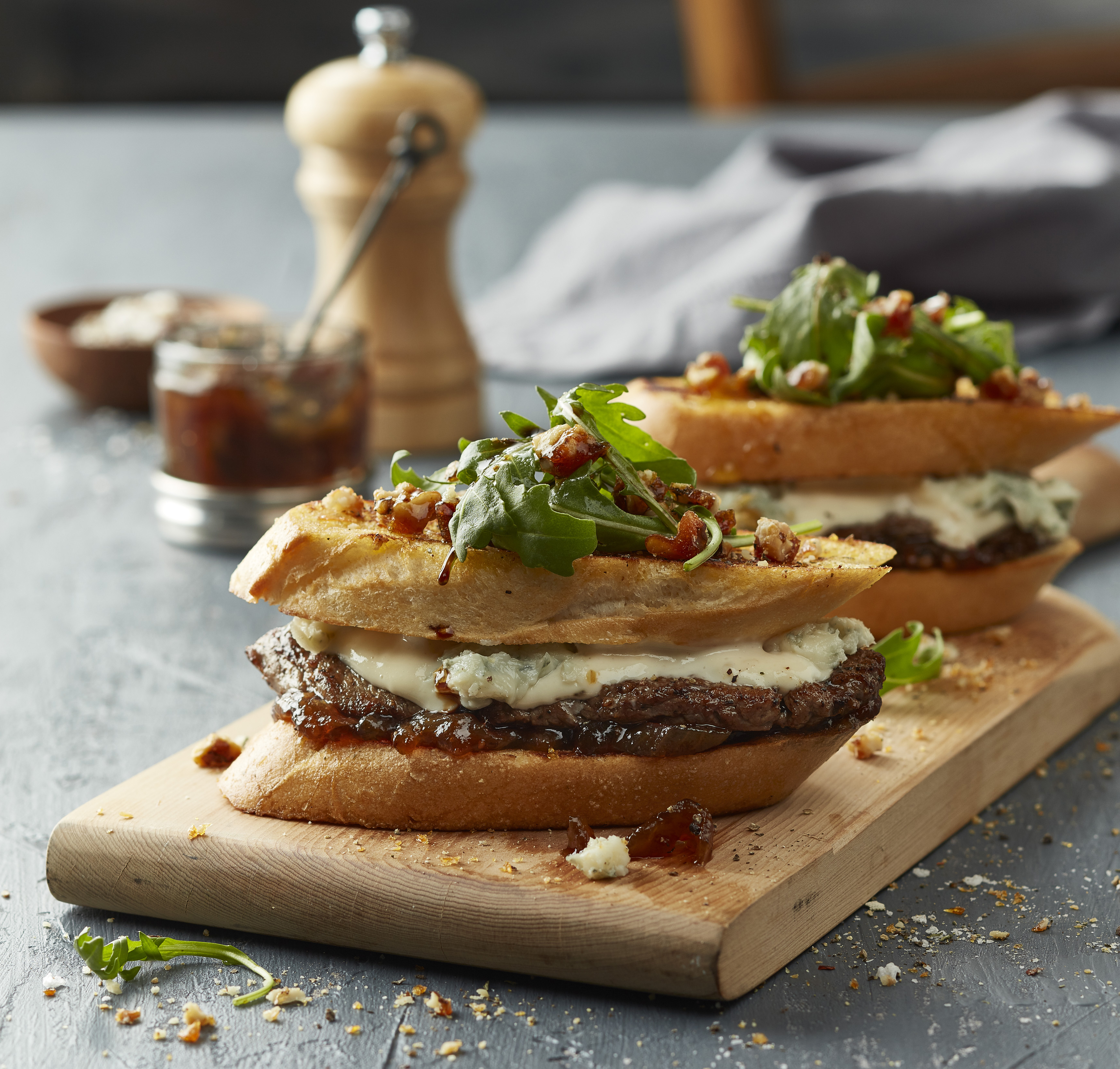 With the launch of AGB's new Garlic Slices comes endless opportunities for getting creative with a kitchen staple and crowd favourite. Not just your average garlic bread, use AGB Garlic Slices as the base for canape friendly steak sandwiches …
Ingredients
4 Tip Top Garlic Slices
2 tbsp red onion jam
2 tsp blue cheese
2 tsp horseradish Mayo
2 x 60g beef fillets
½ cup rocket
1 tsp pralines
1 tsp balsamic dressing
Salt and pepper
E.V.O.
Method
Quickly sear both sides of the beef then set aside to rest.
On non-buttered side of two Garlic Slices spread onion jam.
On the other two Garlic Slices spread mayo on non-buttered side.
On top of onion jam add rested steak, top with blue cheese, complete with the other Garlic Slice mayo side down.
Grill both sandwiches (garlic butter side out) until each side is golden brown.
Serve with salad of rockets leaves and balsamic. Add praline on top to finish before serving.
March 22nd 2018.