RECIPE: Avocado and Feta Bruschetta with Radish and Crispy Chicken Skin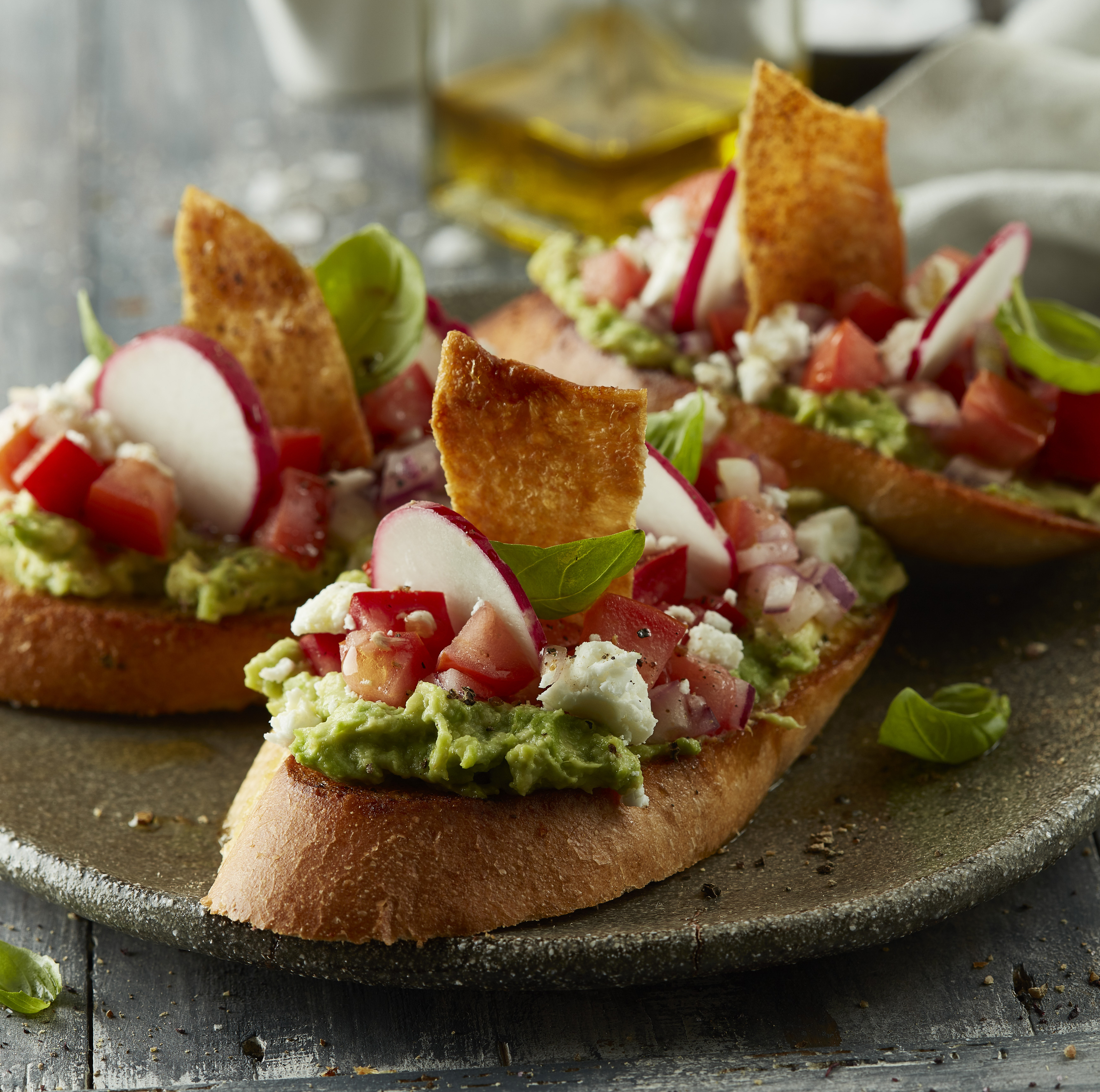 With the launch of Australian Garlic Bread Co's new Garlic Slices comes endless opportunities for getting creative with a kitchen staple and crowd favourite. Not just your average garlic bread, use AGB Garlic Slices as the base for exciting new bruschetta…
3 AGB Garlic Slices
1 cup roma tomato, diced
½ tsp red onion, diced
¼ tsp lemon juice
¼ tsp EVO
3 tbsp guacamole
½ cup feta, crumbled
1 radish, sliced into 6 thin discs
Chicken skin, trimmed and cut into 2" pieces
Basil leaves, for garnish
Salt and pepper
Method
Place chicken skin flesh side down on baking paper lined tray and flatten. Season with salt and pepper then top with another piece of baking paper. Place something oven proof like a pizza tray on top to keep the skin from curling. Bake in a hot oven until brown and crispy (approx 1 hr).
In a bowl mix diced tomato, onion, lemon juice and olive oil. Season with salt and pepper.
Grill garlic slices under medium high heat until toasted.
To build the bruschetta first spread guacamole on each slice, top with one third of tomato mix, sprinkle crumbled feta, place 2 discs of radish upright, 1 piece of crispy chicken skin and basil leaves. Serve. 
15th February 2018.