Three global burger ideas you need on your menu this month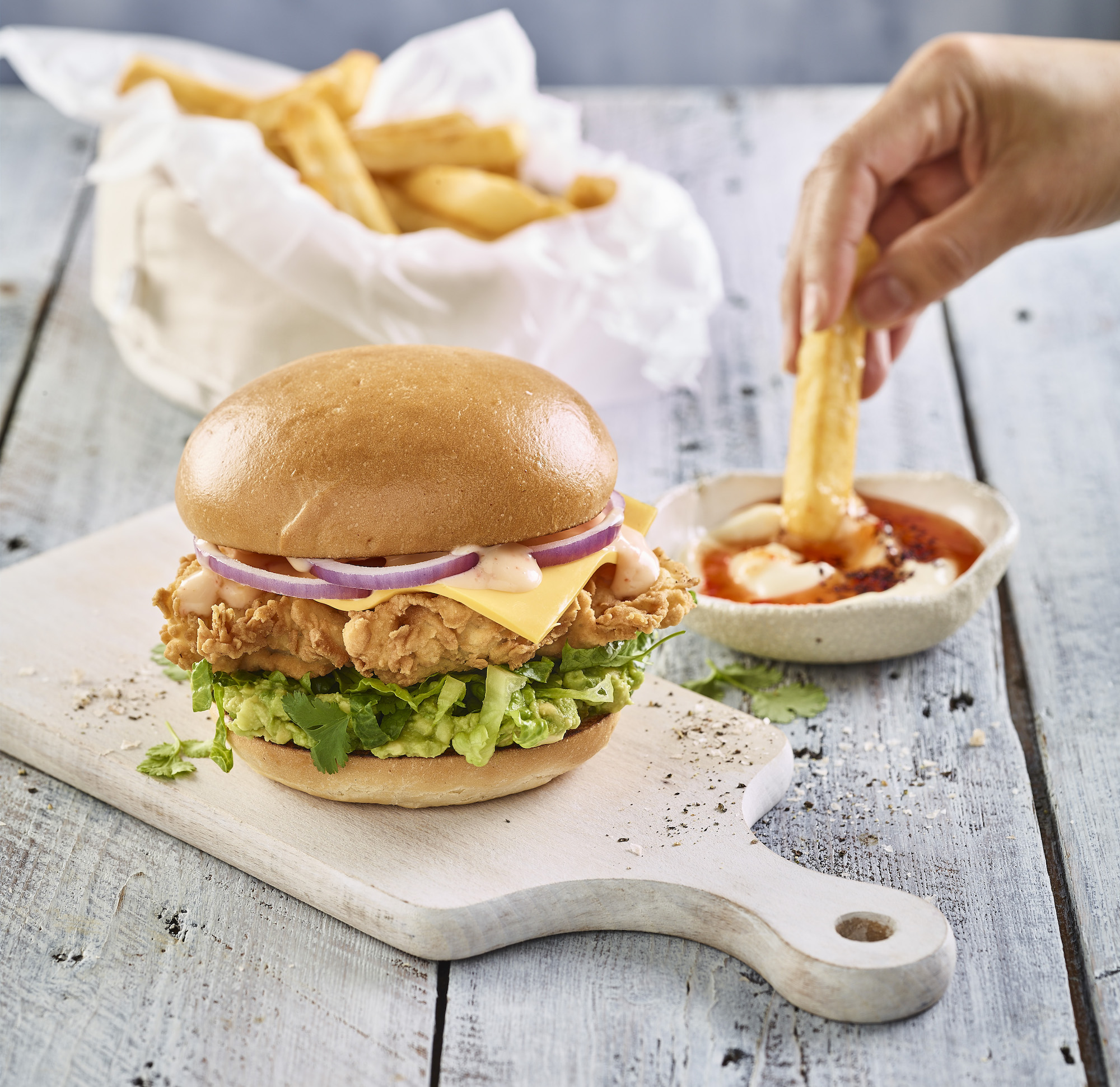 Australians love a burger – from humble beginnings at the local fish and chip shop, burgers have long held a place in our heart. But in the past three or four years, Australians love of burgers has really taken off.
First came the boutique burgers with distinctly American style. Then came a focus on provenance, and using the freshest and highest quality ingredients, keeping the food as straightforward as possible.
Hand in hand with American style burgers came soft and sweet brioche buns. And people love them. Savvy business people soon saw that burgers are relatively simple to make and the set up for a venue is simple and so the Australian burger obsession was born.
So with so many burger offerings, how can you carve out your own niche in the burger market? Here we explore three burger ideas you can add to your menu to take advantage of the trend that just keeps going….
Hybrid-ising Your Tastes
There is always something to be learnt from the country bakeries, and there is no doubt they were on to this idea years ago. Chicken parma pies – the perfect hybrid meal on the go – could easily become the chicken parma burger. Do you have mac'n'cheese on your menu? Add it to your burgers! Some venues have even gone as far as making a bun out of ramen noodles but we would stick to the classic brioche, milk or traditional…
Incorporating Global Themes
It is well known that Australian foodservice trends often follow on from American trends (as much as we may hate to admit it). But what about other cultures? Incorporating the flavours and combinations of other countries staple meals into your burgers makes for a very interesting offering. Think about putting together a Korean fried chicken burger with spicy kimchi or a Mexican burger with crumble corn chip seasoning.
Millennial Presentation
Whatever you serve, millennials are going to take a photo of it, so think about how it is presented and you'll be more likely to pop up all over Instagram. Huxtaburger is leading the way here with the 'stand-up' burger box. Not only can its customers eat its burgers on the go, but now the burger comes to the table, set up for the perfect insta shot. Think about how you can add some theatre to your menu, and make it worth sharing (not literally of course).
To serve trend-setting burgers you need on-trend burger buns, which is where Tip Top Foodservice comes in. Tip Top Gourmet Burgers including the new 4.5 inch Brioche Style Bun are available frozen through foodservice distributors, can be stored in the freezer for up to four months.
New pre-sliced 4.5" Brioche Style Bun
New pre-sliced 4.5" Milk Bun
2.5" Brioche Style Slider
2.5" Seeded Burger Slider
5" Damper Bun
5" Hamburger Bun
4" Hamburger Bun
Visit www.tiptop-foodservice.com.au or contact your local distributor for more information.
7th December 2017