Tip Top Brioche More Popular Than Ever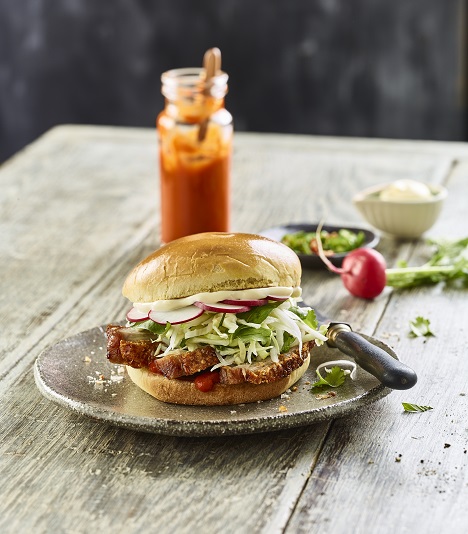 New pre-sliced 4.5 inch bun launched, burgers more popular than ever
Tip Top has launched a new size of its popular Brioche Style Burger Bun, the pre-sliced 4.5 inch, to cater to huge growth in demand for the style.


Tip Top Brioche Style burgers have experienced unprecedented growth, increasing in sales along with the whole range of Tip Top Gourmet Burger Buns by 28.5 per cent compared to last year.


"The figure is reflective of the fact that brioche burgers are currently among the fastest growing and most popular burgers buns in Australia and around the world," explained Darren O'Brien, National Account Manager, Tip Top Foodservice.


"Countless cafes, restaurants and quick-service outlets have added brioche-style burgers to their menus and are looking for the perfect size bun to complement creative ingredients and combinations."


Tip Top brioche sales growth is above global increases that show brioche sales have grown 15.7 per cent in the US and 9.5 per cent in the UK*.


The Tip Top Brioche Style bun has a soft, yellow crumb and a sweet buttery note characteristic of brioche style breads. With a heavy glaze it is well suited to rich American style burgers. On top of that, the burger is pre-sliced saving unnecessary preparation time in the kitchen.


"Our Tip Top Brioche Style burger buns and sliders are among our most popular products, and they continue to grow as more people jump on board the burger trend.  The Australian foodservice market typically follows overseas trends, and this time it seems there is no exception, Aussies are really keen for brioche," said Darren O'Brien.


The full range of Tip Top Gourmet Burgers including the new 4.5 inch Brioche Style Bun is available frozen through foodservice distributors, can be stored in the freezer for up to four months, and includes:
New pre-sliced4.5" Brioche Style Bun
New pre-sliced4.5" Milk Bun

2.5" Brioche Style Slider

2.5" Seeded Burger Slider

5" Damper Bun

5" Hamburger Bun

4" Hamburger Bun

7" Hot Dog


For more information on the Tip Top Gourmet Burger Range head to: http://www.tiptop-foodservice.com.au

November 23rd 2017