UNOX Care Program
UNOX.CARE AUTOMATIC WASHING SYSTEM - Protect the performance you deserve.
Don't waste your time or your team's time. Take advantage of the automatic washing system designed by UNOX for MIND.Maps™ ovens.

DET&Rinse™ is a detergent and rinse aid especially designed to ensure every day maximum hygiene levels, lower consumption rates and the durability of every component of your BAKERTOP MIND.Maps™ PLUS oven with SENSE.Klean intelligent automatic washing.
The UNOX oven system has 4 pre-installed automatic washing programs to choose from. At the end of each day, your chef can select the correct self-cleaning program to suit the intensity of each cooking cycle.
The UNOX.Care products keep your oven clean, preserve it over time and reduce the maintenance costs. The Rotor.KLEAN™ automatic washing system and DET&Rinse™ detergent guarantee ideal maintenance of the oven and its components over time.
For more information on the UNOX Care Program, please do not hesitate to contact UNOX on 03 9876 0803.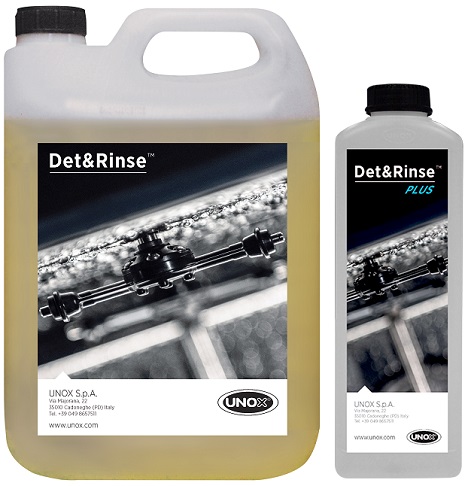 November 23rd 2017