NEW Lactose Free Full Cream Milk
Introducing the newest addition to our café range LACTOSE FREE full cream milk
Our Dairy Farmers lactose free milk uses delicious full cream milk from Australian Farmers. So you can have the benefit of great tasting milk, without the lactose!
Dairy Farmers Lactose Free was developed in consultation with leading Australian baristas to ensure maximum performance and quality.

Dairy Farmers has proudly supported the Australian coffee industry for over 12 years.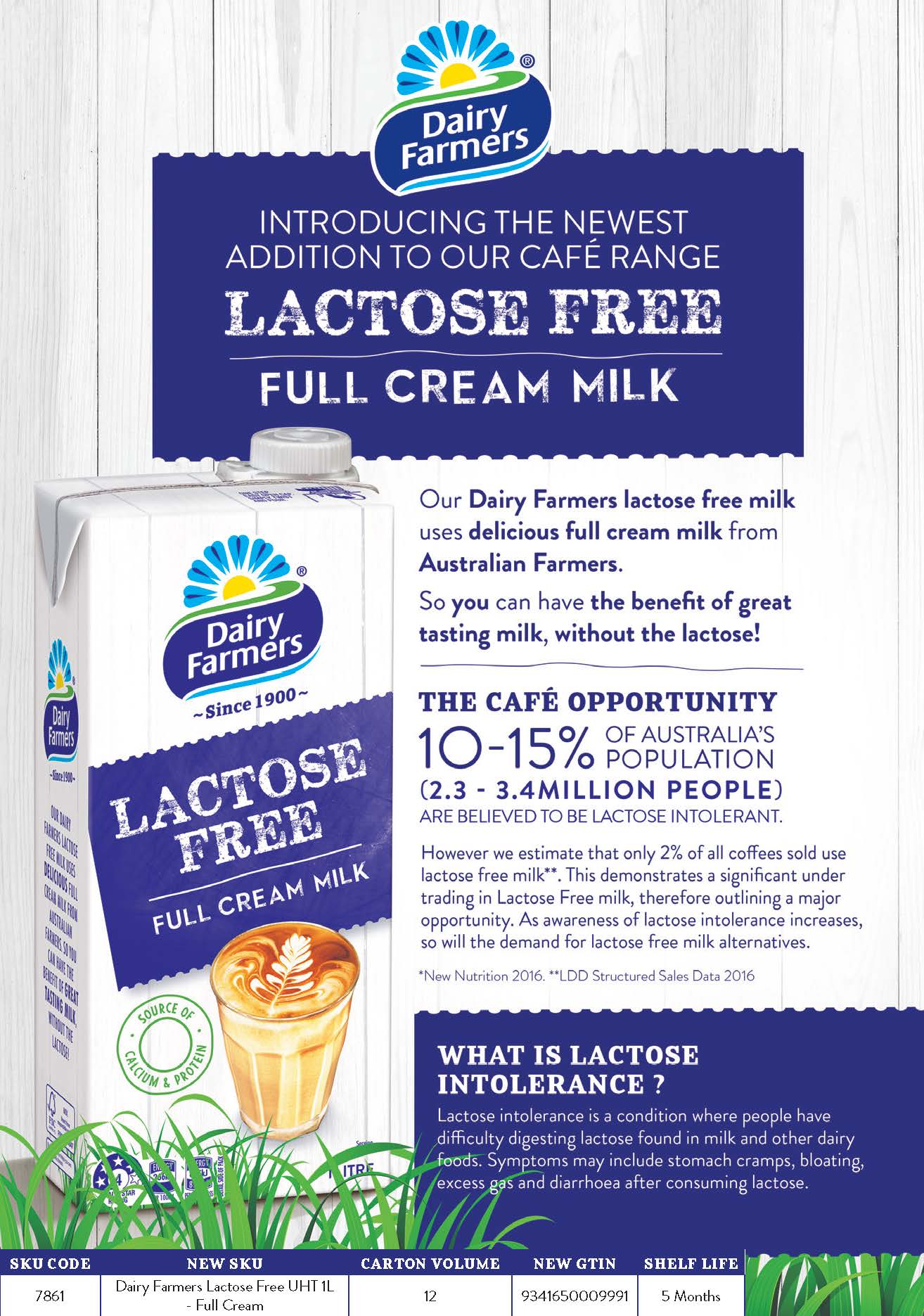 November 2nd 2017