Williams Refrigeration - recent project - Brass Monkey's Patriots Bar
Perth's heritage gem the Brass Monkey is a favourite among Western Australia's locals and tourists. This three storey mix of restaurant and bars is located in the inner city.
The business has recently undertaken the renovation of its former Grapeskin dining venue.
The result is the themed sports bar aptly named Patriots after the American NFL's multi-championship team—the New England Patriots.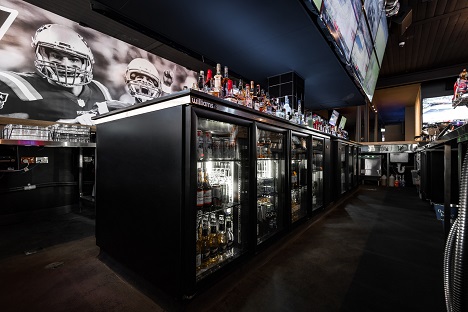 With the addition of the new sports bar, patrons will be able to take in the all-American experience it offers, while enjoying a game on the multi-stacked big screens.
Top this with a 1kg bucket of chicken and a cold beer and you have the stuff many a sports fan's dreams are made of!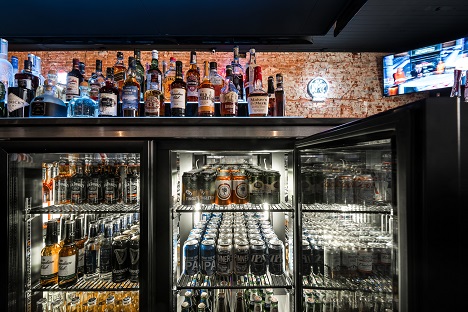 The refurbishment of the Patriots Bar included the installation of new under counter fridges within the wrap-around bar.
This took on the problem of delivering a large amount of storage within a restricted foot print.
Two custom remote Cameo pass through units were designed and manufactured, along with Williams' new style, triple glazed doors—improved for visual purposes.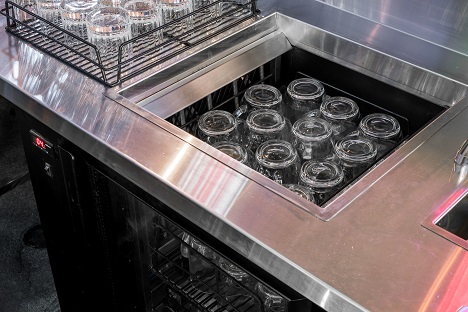 The allowance for triple glazed doors assists in minimising condensation on the glass, particularly during the hot Aussie months—ensuring clear visibility of product display.
The unit has been customised for a deeper fit, enabling more room for product while its pass through design allows important and practical access from both sides.
August 10th 2017