King Island Dairy Furneaux Double Cream Cheese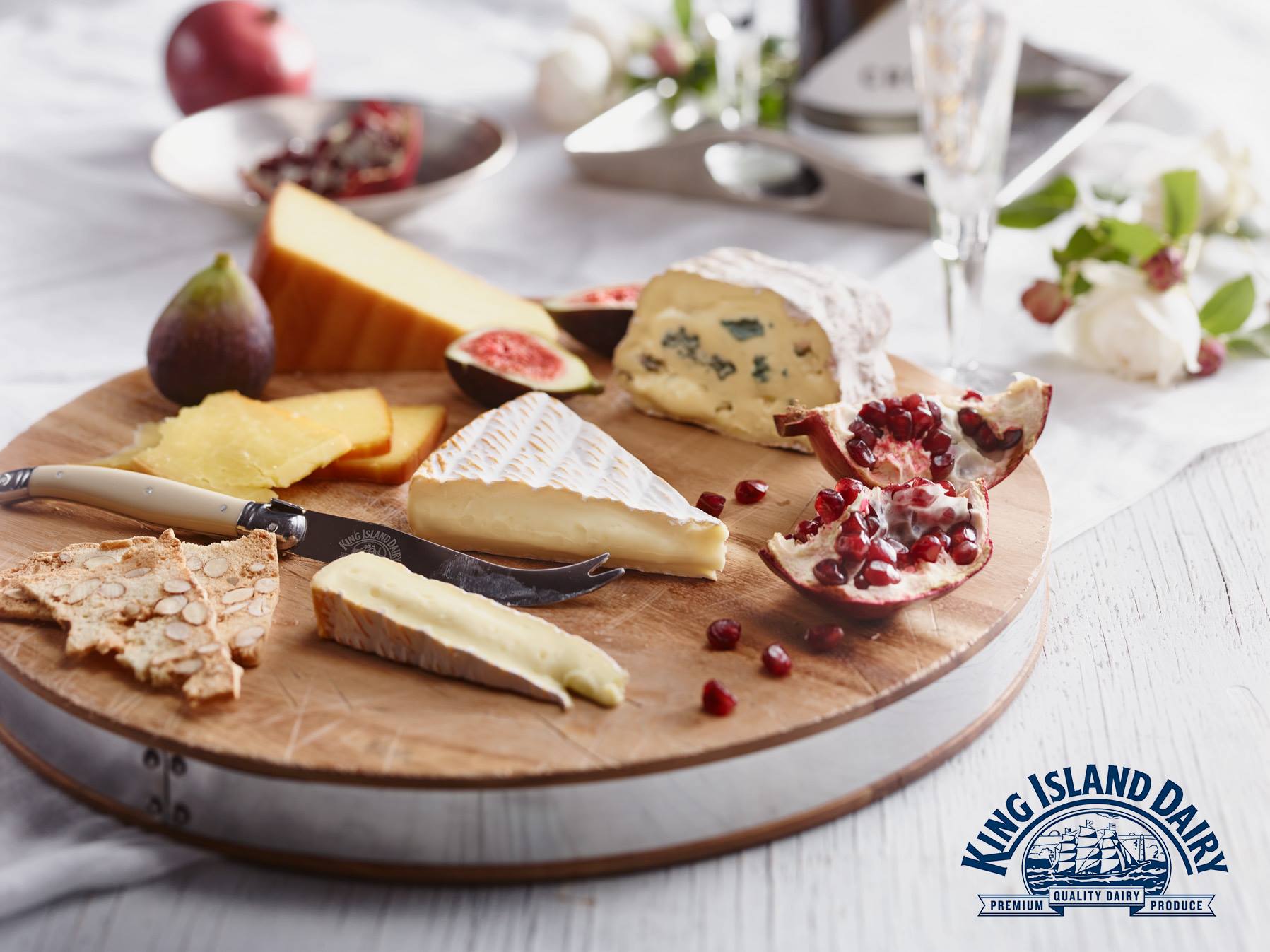 King Island Dairy Furneaux is a soft centred white mould cheese with the delicate aroma of sweet, jersey milk and fresh hay.
It has a well developed white coat that softens and crumples with maturity revealing a lustrous, pale cream centre that is ultra-smooth and reminiscent of softened whipped butter when fully ripe.
The Furneaux Double Cream has the delicate aroma of jersey milk and fresh hay with a rich, melting quality and concentrated, sweet butter flavour.
Made with King Island's rich, creamy milk, its ultra-smooth texture is achieved using special techniques developed by our King Island Dairy cheesemakers. After being hooped, the cheese rounds are hand salted and then checked and turned every second day for two weeks before being wrapped and matured for a further three weeks on King Island.
The Furneaux Double Cream can be served alongside almond or fruit bread, crisp breads and crackers, fruit pastes, grapes, figs, fresh or poached pears, muscatels, hazelnuts and walnuts. 
It can also be enjoyed accompanied by sparkling white wine, Chardonnay, Semillon, Liqueur Muscat, Liqueur Tokay, Vintage or Tawny Port.
The Furneaux Double Cream is named after the pioneering captain of HMS Adventure, Commander Tobias Furneaux, who circumnavigated Tasmania in 1773.
Contact your Lion Foodservice representative on 1800 000 570 for more information.
July 25th 2017