The Control Freak is here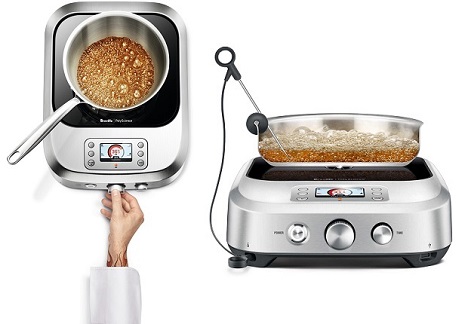 We have been waiting a long time for the release in Australia of the Breville|Polyscience Control Freak. Wait no more.....pallets arrived on Friday.
Contact our distributors Here to take control of your cooking.
Check out the amazing features, induction just got a whole lot better
1C accuracy
Heat intensity control
Dual fan cooling system
Durable stainless steel housing
High-heat resistant ceramic glass
Tritan™ Polymer LCD display
Colour TFT screen
USB port allows for software updates
Easy clean housing
Control knobs are dishwasher safe

More details on our website here


Accuracy at the stove top has only ever been a chef's dream. Speed and slight of touch on the stove top have always set the great chefs apart from the rest. A stove top with 1C accuracy from 30C-250C, that has instant responsiveness will change the way you understand cooking. The slightest move in temperature changes to the way food cooks. Heat has far more effect on food than time. When we control heat, we control consistency and accuracy. The Control Freak will change the way you cook.


February 13th 2018.