All Day Breakfast with Tip Top Foodservice
Breakfast has undoubtedly become one of the biggest opportunities for foodservice venues. Not only can consumers eat breakfast throughout the day at quick-service restaurants, but a greater number are starting to seek out casual dining and cafes with breakfast on their menus in the afternoon and evening.
So, what products should café owners and restauranteurs looks for when it comes to offering a delicious all day breakfast offering?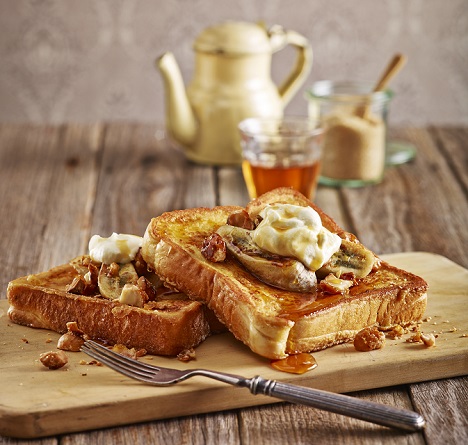 Thick Cut Toast
Tip Top's Super Thick White bread is one of the most popular products for cafes serving all day breakfast. A perfect base for sumptuous French toast, big breakfasts, smashed avocado or soft poached eggs, Tip Top Super Thick White is the versatile product that keeps chefs happy in kitchens across the nation. Also suitable for 'grab and go' options, the slices are popping up in cafes everywhere with toppings ranging from more gourmet cheese and fruits to simple toast and jam offerings.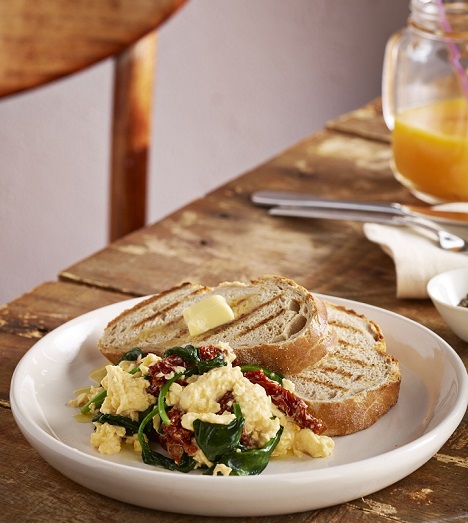 A Range of Rustic Loaves
In the breakfast arena, cafes and restaurants are giving customers hundreds of different reasons to keep coming back each weekend. It can be as simple as offering customers a choice of gourmet breads as the base of their breakfast. Customers like to be able to customise their first meal of the day to suit their taste and it is incredibly simple to let them choose between Turkish, Rye, Sourdough and ciabatta as the base for their poached eggs.
Pancakes
A breakfast menu without pancakes is no breakfast menu at all, but sometimes it can be difficult to dedicate kitchen and hot plate space to the production of pancakes when there are so many other meals needing to be cooked to order (like bacon, eggs and fritters). Chefs should look for premade pancakes such as Golden Pancakes that can be warmed and served in stacks with decadent toppings. Golden Pancakes are thick and soft, so when stacked two or three high will create quite an impression and customers will be sure to whip out their phones, take a pic and share their meal with their friends.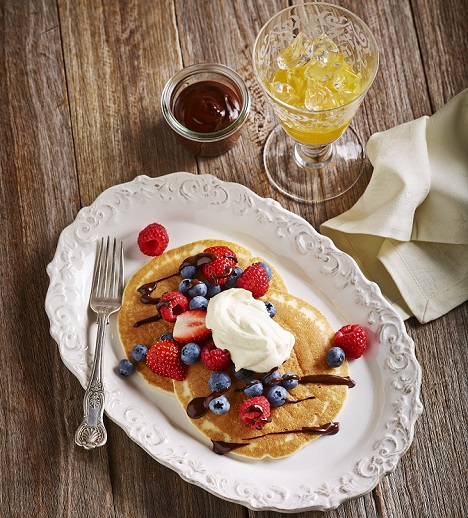 Frozen Products
As breakfast menus expand into all-day offerings, frozen breads can play a much bigger role. With no way to tell if diners will continue to order from the all-day breakfast menu throughout the day or transition to the lunch and dinner offerings, frozen breads such as Tip Top Foodservice's frozen breakfast range allows cafes and restaurants to avoid waste as bread goes stale.
The range, including Golden Pancakes, Tip Top English Muffins, Sliced White, Grain and Wholemeal and Super Thick White and Super Thick Raisin, can be thawed as needed so there is always enough on hand for a breakfast rush – no matter what time of day!
 
---

For more information visit www.tiptop-foodservice.com.au


---

May 9th 2017