Dare Cold Pressed Coffee launches May 1
Dare cold pressed coffee tastes unlike anything you've tried before!
Crafted using three natural ingredients, we use 100% Arabica coffee beans, fresh milk and just a dash of raw sugar.
The beans are carefully roasted and ground before being infused in cold water, to create a perfectly balanced and full bodied flavour.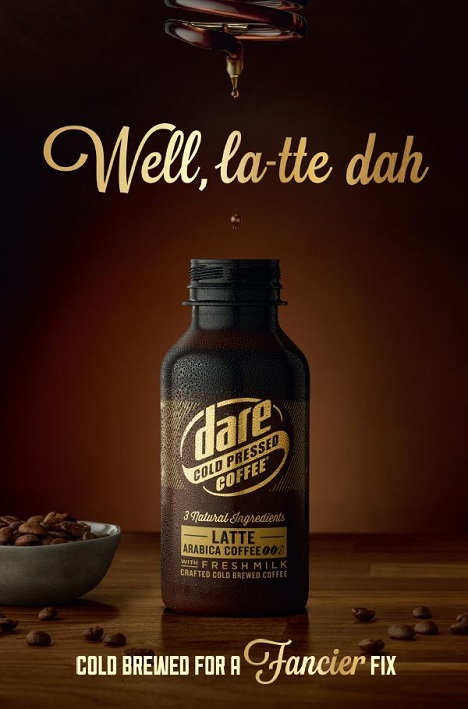 The Dare cold pressed technique delivers a superior form of coffee extraction, taking the time to infuse the beans in cold water gives the coffee a smoother, richer taste.
Dare cold pressed will attract new drinkers into the category. It will premiumise the category and drive incremental sales into what is already the 2nd biggest impulse beverage category in convenience.

April 20th 2017