Dairy Farmers Lactose Free Full Cream Milk
Introducing the newest addition to our café range:



Our Dairy Farmers lactose free milk uses delicious full cream milk from Australian Farmers.


So you can have the benefit of great tasting milk, without the lactose! 



---

What is Lactose Intolerance?

Lactose intolerance is a condition where people have difficulty digesting lactose found in milk and other dairy foods. Symptoms may include stomach cramps, bloating, excess gas and diarrhoea after consuming lactose.

---

 
10-15% of Australia's population (2.3-3.4 million people) are believed to be lactose intolerant.
However we estimate that only 2% of all coffees sold use lactose free milk**. This demonstrates a significant under trading in Lactose Free milk, therefore outlining a major opportunity. As awareness of lactose intolerance increases, so will the demand for lactose free milk alternatives.
Our Café Range
The addition of Dairy Farmers Lactose Free UHT Milk now means that we can cater to all of your Café needs from Full Cream & Skim milks right through our specialty portfolio.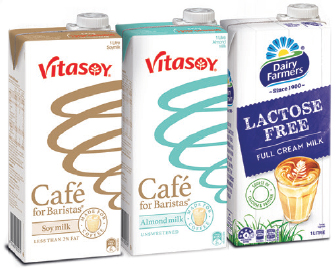 Frothing Tip!
For optimum frothing performance chill Dairy Farmers Lactose Free UHT prior to use and heat milk to 60-70°C depending on your individual coffee machine specs.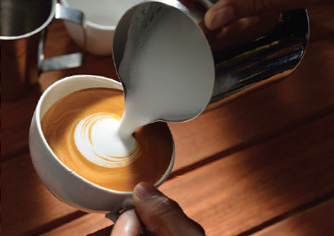 *New Nutrition 2016. **LDD Structured Sales Data 2016 
August 17th 2017