UNOX Head Office On-Site Training Kitchen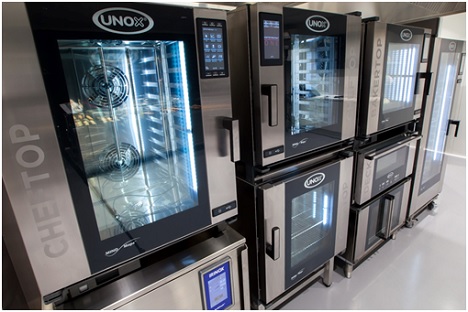 Earlier this year UNOX Australia completed the build of their new State of the Art – in house Testing kitchen. Fully equipped our current range of combi ovens and complimentary accessories, you can now experience first-hand what a difference a UNOX oven can and will make to your Commercial kitchen.
With advice and guidance from our recently appointed Corporate Chef, Milos Povolny, you will have the opportunity to test your menu or product in our technologically advanced combi ovens.
We are very happy to welcome Milos to the UNOX Australia family. His extensive background within the food industry - most recently as a Chef & Teacher alongside Alison Taafe at the Institute of Culinary Excellence, will allow us to conduct more extensive testing and training for our Dealer network, Key accounts and end users.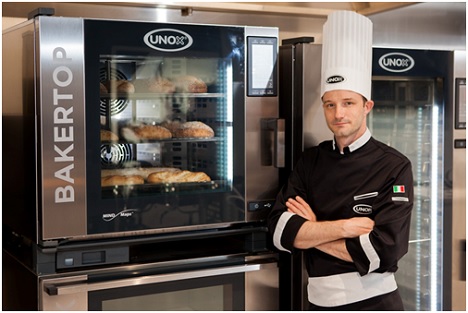 Save Space, Save Energy, Save Time and Money
MAXI.Link™ is an exclusive Unox technology that simplifies your time in the kitchen. MAXI.Link™ enables the user to create oven columns - maximising vertical space and reducing floor space in today's, space poor, commercial kitchens. The advantages are also clear in terms of flexibility, management and energy savings. It also gives you the option to stack several smaller ovens instead of having one big one, whilst still providing the same internal pan capacity. It also allows you to cook multiple products with different temperature, humidity and time requirements, all at the same time. Another benefit is a notable reduction in service time and therefore increased profits.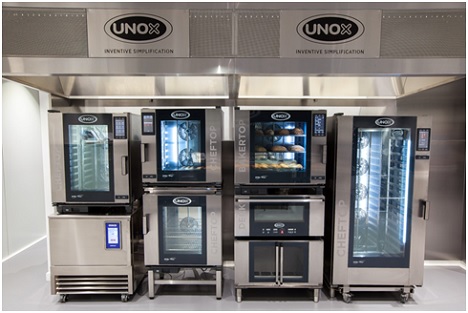 5 Years of LED Lighting
In 2011, UNOX commenced installation of LED lights into its ovens, enabling a far superior illumination inside the cooking chamber. Amongst the many advantages are the significant energy savings and longer product life cycle. The LED lamp has around 10000h of endurance compared to 1500-2000h with a traditional halogen lamp. The LED lighting decreases maintenance costs and better utilizes space within the oven cavity. An example: XEVC-1011- EPR/E1R/GPR (10 tray combi oven) saves approximately 110kwh for every year of use, which equates to a reduction of approximately 50kg of CO2 greenhouse gases.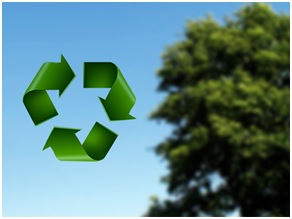 WATER CONSUMPTION DATA
Oven models with the ROTOR.Klean Automatic Washing System feature, reduce water consumption in the commercial kitchen environment. At the completion of each washing cycle, the oven provides a summary; water consumed, energy used and DET.RinseTM cleaning chemical consumed. This system allows the user to select the most appropriate washing program for your needs --> a quick, short, medium or long wash.


PROTEK.Safe - Triple glazed ovens doors
UNOX developed Protek.SAFE™ technology in line with our NON-STOP Efforts program.
Protek.SAFE™ technology is designed to guarantee a safe working environment and to reduce energy consumption. With the use of high performance insulation materials, it is possible to minimize heat loss and maintain low temperatures on the outer surfaces of the oven. Protek.SAFE™ technology, also ensures maximum energy efficiency and a reduction in operating costs. The triple glazed design of our combi oven doors also ensures that the external glass consistently remains below 60°C.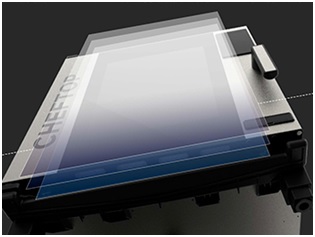 The Individual Cooking Experience (I.C.E.)