StorPlus™ EZ Access Food Pan Lids
Collaborative Engineering
We consulted with key end users, ensuring that the most common problems, caused by existing designs, were addressed
Problems we solved: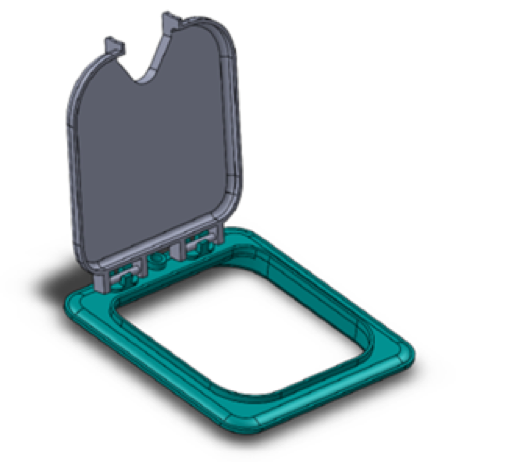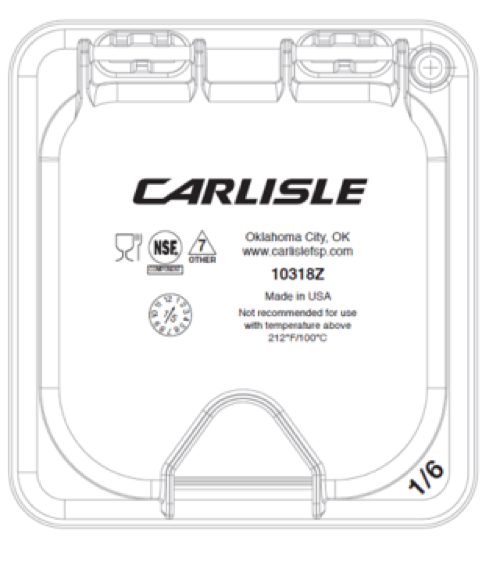 "Flipping" off

Cleanability

Accessablity

Storage
Features & Benefits:

50% - 60% Larger Opening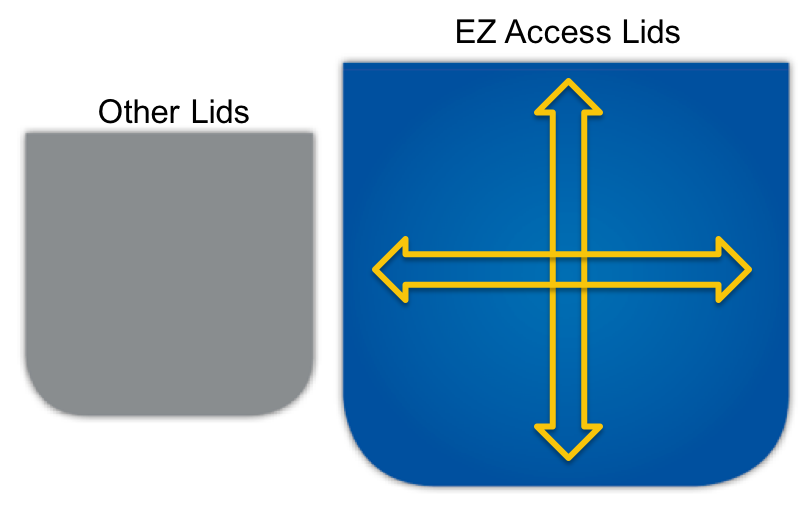 Larger openings ensure employees' don't scrape their hands against sidewalls.

Food pan contents can be reached using utensils quickly & easily - no matter the size of the utensil.
Secure Fit & Rolled Shoulders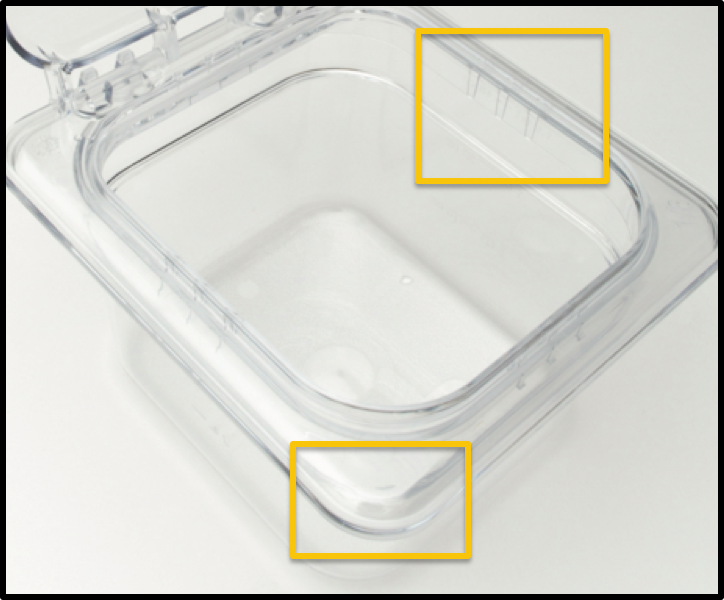 Taller side walls provide a secure fit to ensure lids won't "flip" off.

Rolled shoulder provide strength  

& durability unmatched by

any competitor.
Double-hinged Design & NSF Listed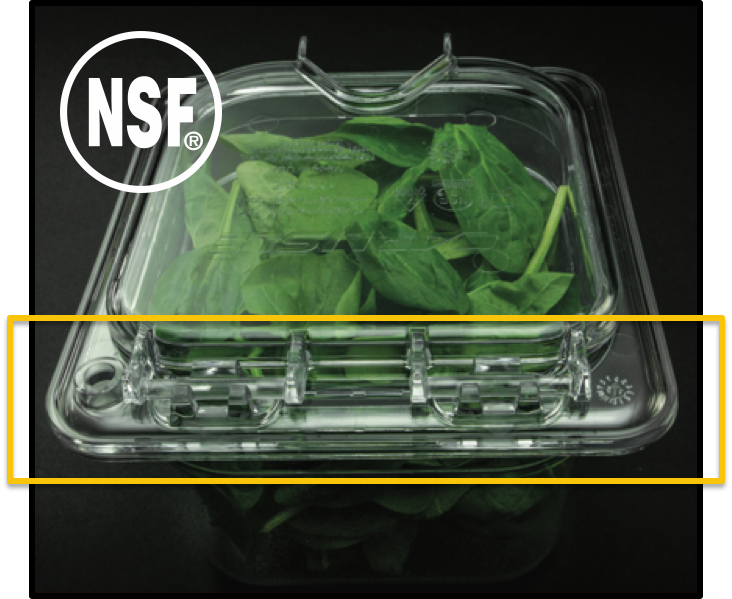 Durability that is unmatched by any competitor in the industry.

NSF Listed; unmatched cleanability.
Ergonomic Tabs & Peg Hole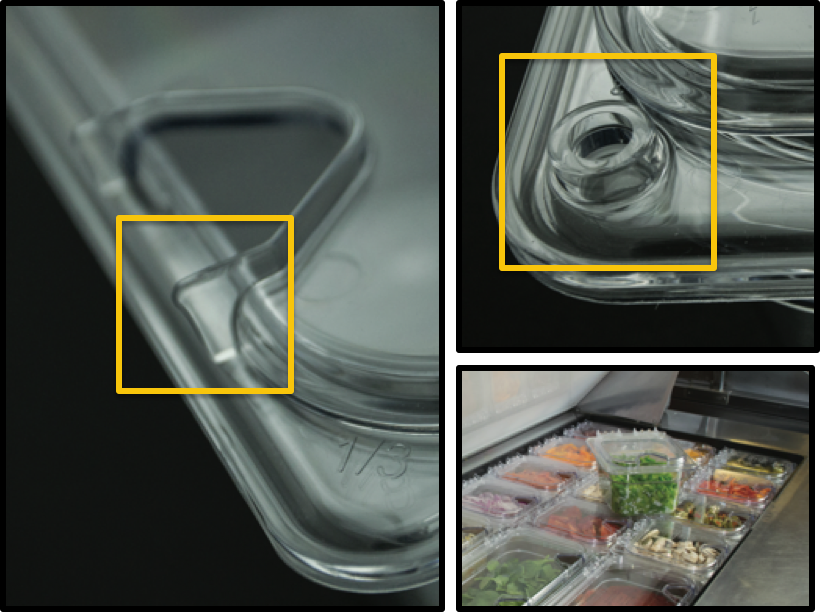 Shaped to provide an easy tab for employees to lift with their hand or any utensil they are holding.

Peg holes provide ideal

hanging/storage solution.

Top Applications:
Customer-facing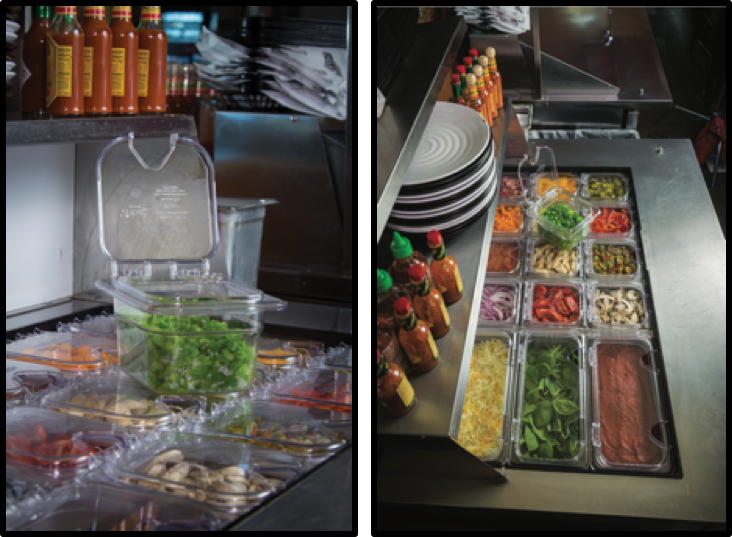 Buffets

Drink stations

Salad bars

Ice cream/frozen yogurt topping stations
Back-of-House
Prep tables

Pizza table

High volume items where quick access is needed

Anywhere where ingredients/toppings are closely stored
 November 3rd 2016