Tip Top expands gourmet burger range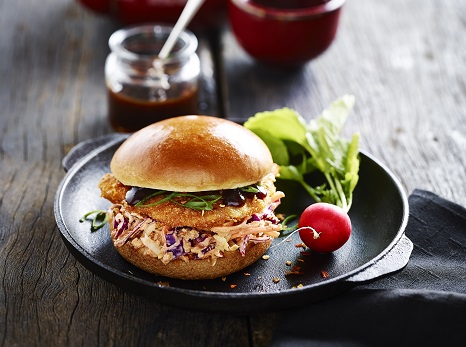 Tip Top has expanded its successful Gourmet Burger Range, which already includes brioche, sliders and damper products, to include a larger 5-inch Brioche Style Bun.
The new product joins the existing 4-inch Brioche Style Bun and 2.5-inch Brioche Style Slider which are already proving popular with Australian venues.
The Gourmet Burger Range caters for an increase in demand for gourmet and premium offerings and the 5-inch bun has been designed specifically for pubs, restaurants, cafes and quick service outlets who expressed a need for a larger bun to complement the existing range of products and add flexibility to their menus.
 "The new slightly bigger Brioche Style Bun allows venues to provide larger more indulgent offerings to their customers. It is a perfect addition to any order with the flexibility to use the 2.5-inch, 4-inch or 5-inch option to create the perfect combination of burgers for any menu," explained Darren O'Brien, National Account Manager, Tip Top Foodservice.
"Several foodservice outlets are developing menus with premium or artisan burger products and had a distinct need for a larger brioche style bun to be served alongside the Tip Top Damper Bun. Although many customers are completely satisfied with small, quick meals, many venues were finding some customers were after a more substantial offering."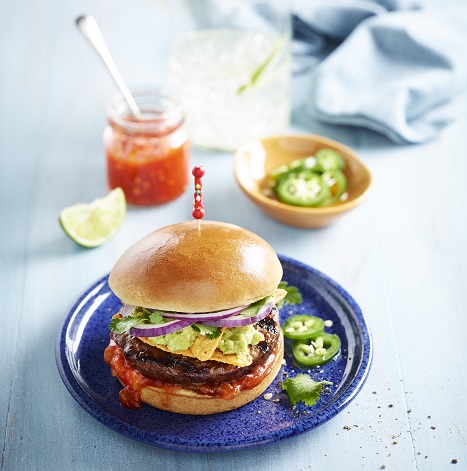 "We are always proud to be listening to the needs of our customers and offering these outlets a comprehensive range of burger buns, with the same quality, consistency, convenience and value our customers already expect from our existing hamburger buns," O'Brien added.
The range of Tip Top Gourmet Burger Buns including the new 5-inch Brioche Style Bun allows foodservice professionals to cater for the rise in demand for sharing and casual dining options with a range of different sizes and styles.
TheGourmet Burger Range thaws quickly, meaning minimal impact on preparation time, and can be stored in the freezer for up to four months. This allows foodservice outlets to keep sufficient product on hand to meet demand, whilst also minimising waste. 
The new Tip Top Gourmet Burger Range is available frozen nationwide via distributors and includes:
New 5" Brioche Style Bun

4" Brioche Style Bun

2.5" Brioche Style Slider

2.5" Seeded Burger Slider

5" Damper Bun

5" Hamburger Bun

4" Hamburger Bun

7" Hot Dog

See the full Gourmet Burger Range at tiptop-foodservice.com.au and contact your local distributor to place an order. 
August 2nd 2016