MIND.MapsTM BakerTop PLUS & ONE model combi ovens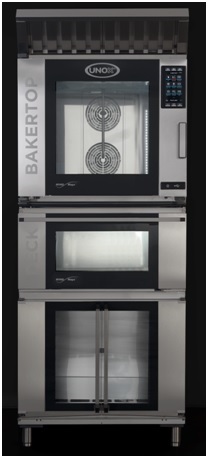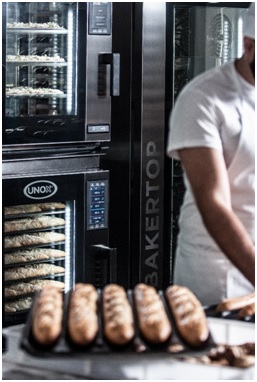 SIGN YOUR BAKING PROCESS – THIS IS UNOX BAKERTOP MIND.MapsTM
There is no room for error in Bakery and Patisserie. UNOX knows it and provides ovens and services that are designed to meet the most ambitious quality and business challenges.
It is an excellence you recognize at a glance. Made up of the same ingredients that your clients insist on: uncompromised quality, innovative and bold choices, proven and measurable efficiency and reliability. Investing in innovation means seeing every day challenges in a whole new light: from giving value to every single gesture to the simplification of the entire production process. For you, this means maximum performance, freedom, ease of use and savings.
The BAKERTOP MIND.Maps™ are the new line of professional ovens that break down the barriers between your idea and the product you bake - with a gesture. BAKERTOP MIND.Maps™ ONE and BAKERTOP MIND.Maps™ PLUS models stand for complete control of the baking process and maximum creative freedom. Repeatable processes that save time and reduce costs. Outstanding performance in terms of yield, safety and reliability, in the most elegant design.
With UNOX patented MIND.Maps™ technology your hand is free to design the curves of temperature, humidity and air speed on a visual language display. Today you can truly invent your own baking process and draw it second by second.  Add a touch of brilliance to your baking with BAKERTOP MIND.MapsTM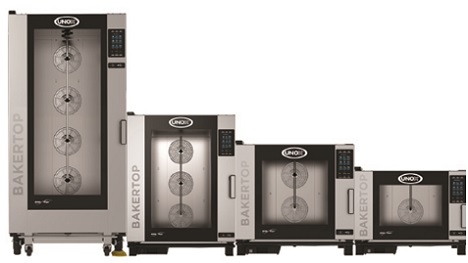 MIND.Maps BakerTop 600 x 400 models are available in the following sizes;
 
16 Tray – Trolley model
XEBC-16EU-EPR /XEBC-16EU-E1R
XEBC-16EU-GPR (Gas model)
10 Tray model;
XEBC-10EU-EPR / XEBC-10EU-E1R
XEBC-10EU-GPR (Gas model)
6 Tray model;
XEBC-06EU-EPR / XEBC-06EU-E1R

XEBC-06EU-GPR
4 Tray model;
XEBC-04EU-EPR / XEBC-04EU-E1R
The Individual Cooking Experience (I.C.E.)

Choose consciously, and the test of facts. Free, without any commitment, one of our UNOX Active Marketing Chefs can come to your kitchen with an oven - Using your own recipes, using your own ingredients. Try before you buy, at no cost: why not?