BakerLux™ by UNOX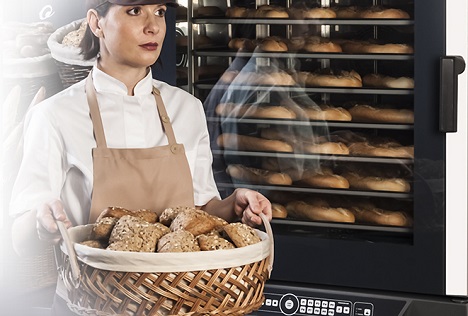 BAKERLUX 600X400 Humidity Convection Ovens
The BAKERLUX™ analogic combi steamer ovens are designed to optimize the results of the most common baking processes. BAKERLUX™ ovens - effectiveness and essentiality, a winning combination: BAKERLUX™ ovens are effective as they guarantee maximum cooking uniformity in any load condition, and essential as they have been designed to give professional chefs everything they are looking for in a baking oven without any unnecessary extras.

View the BakerLux Brochure: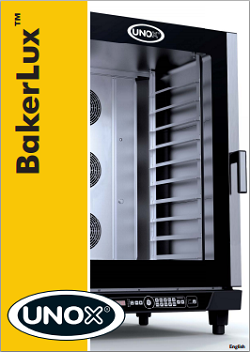 ---
DYNAMIC VERSION
The Dynamic digital control panel, developed for the bread and patisserie departments of large scale retailers and for bakers and patissiers, gives you direct access to 10 of the 99 programs that you can save and repeat as many times as you wish. Work with ease and precision, speeding up times and processes. Every program can have preheating and up to three cooking steps, that are clearly shown with LED lights. In addition and most importantly, as well as controlling the time and temperature of the cooking process you can manage the introduction of humidity with the STEAM.Plus button.
---
MANUAL VERSION
Control time, temperature and introduction of humidity in an exclusively manual mode.
---
What you can do with BAKERLUX
Bake frozen bread: Ventilation in the cooking chamber can be easily regulated. Frozen bread rapidly becomes golden, with a fragrant and uniform result. As if freshly baked.
Bake plain and filled croissants: Bake any kind of croissant, whether plain or filled. The results will always be flawless: soft and fragrant, even for a full load.
24th September 2015