Esplanade Central hotel development to feature rooftop bar and restaurant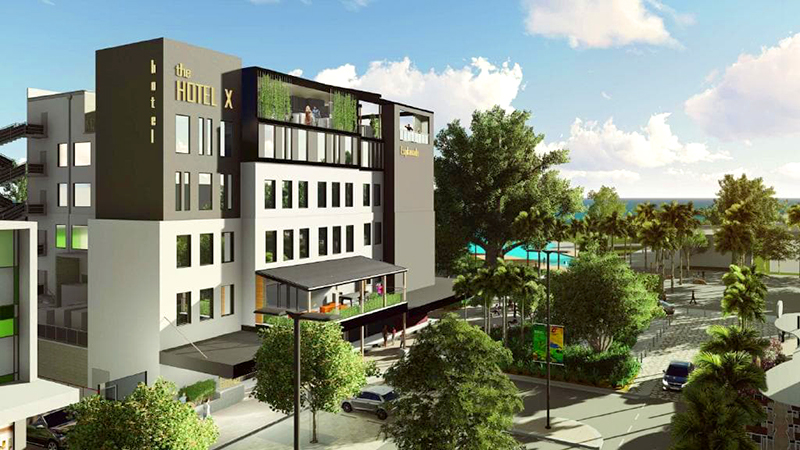 The developers of the Esplanade Central hotel in Cairns are hoping to turn it into a six storey, 76-room hotel with rooftop bar and restaurant.
The McDonald's building was bought for $8.75 million in 2014 in a joint purchase between Adams Motor Group owners Adam and Katrina Adams and Paul and Kim Kelly of Kelly Developments.
Adam Adams said the new scheme would cost more than $10 million to complete.
"We're wanting to create a very sharp four to 4.5-star hotel with rooftop hospitality facility," he told the Cairns Post. "The view from the rooftop will be amazing — straight over the trees to Green Island. We want to get it finalised by council, then start early in the New Year."
Adams plans to have Esplanade Central trading by this time next year, coinciding with the opening of Crystalbrook Collection's $120 million Flynn hotel.
"Like Crystalbrook, we see a gap in the market for new stock and think we can fill it," he said.
All the current tenants, including the McDonald's restaurant and Night Owl, would remain in the new complex.
Sheridan Randall, 15th November 2018