Hotel operator for the Jewel Hotel to be announced in November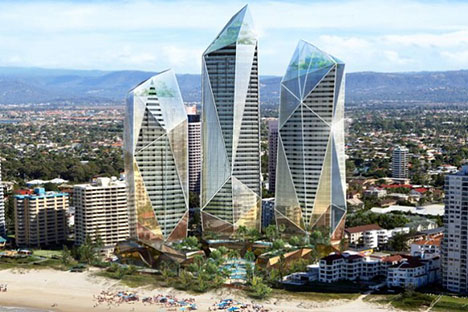 A hotel operator for the Gold Coast's Jewel resort is to be selected by November.
Marriott International has emerged as the front runner to manage the hotel, according to a report in the Gold Coast Bulletin. The 169-room hotel is part of a $1.4 billion mixed development by developers Yuhu Group, who replaced Chinese company Wanda Hotels after they walked away from the project.
The hotel is to be housed in the middle tower of three, but construction has been placed in a halt as Yuhu Group moved to adjust specifications on the residential apartments. It is believed the developer wants to improve the quality of some of the building supplies to match expectations from potential overseas buyers.
Yuhu Group has stated that "several major international hospitality groups" had inspected the Jewel site, with a hotel operator "selected in the coming weeks".
"As is common industry practice, Yuhu will take guidance from the chosen operator when finalising design and configuration elements to ensure the hotel also reflects the operator's signature characteristics and feel," Yuhu Group said.
"Plans were in fact made in the construction schedule to allow for the selected operator to add its own touches to the hotel, such as feature walls in the hotel's podium levels, without causing any delay to overall project completion schedule.
"The selection process is continuing and an operator will be announced at the appropriate time."
Sheridan Randall, 11th October 2018