Legendary Harbour Side Hotel to Market for First Time Since 1970's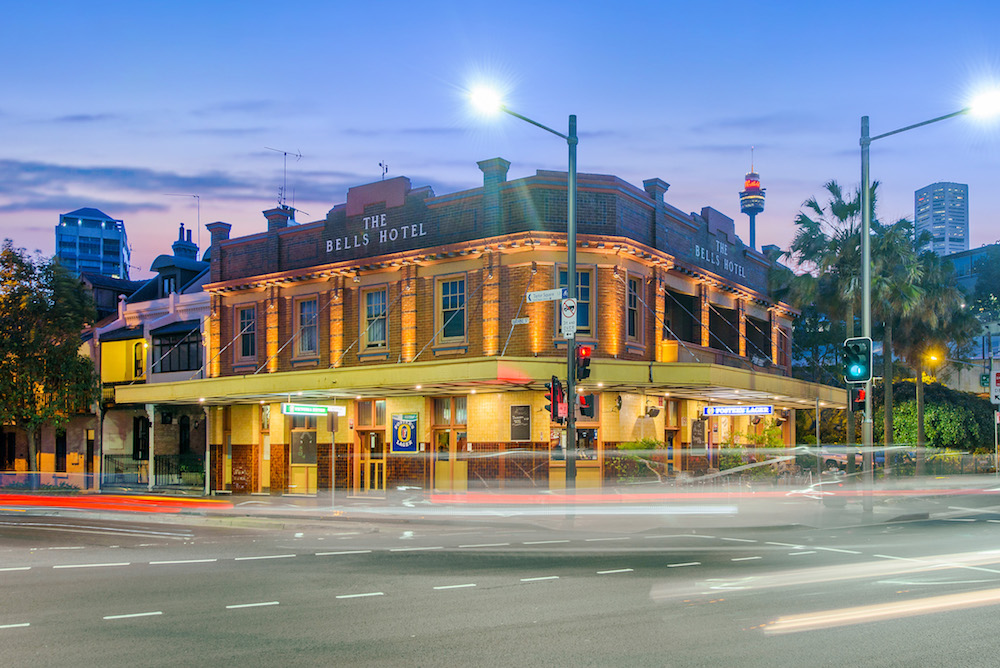 For the first time in almost 50 years, Woolloomooloo Wharf's famous Bells Hotel is on the market for sale.
Exclusive agents and newly formed HTL Property, who only this week announced the sale of Woollahra's Bellevue Hotel, have elected to sell the hotel via auction on November 15.
"Whether it is the Newport Arms, Watson's Bay, Northies or the Newtown's Marlborough Hotel, when you are charged with the responsibility of curating a public sale of such an iconic hospitality property, you can't help but feel excited about the impending market response" commented Andrew Jolliffe.
The Bells Hotel, situated so prominently opposite the Lang Walker developed and often heaving Woolloomooloo Finger Wharf project, has been owned and operated by the Miles family since the 1970's.
"My father bought the hotel and in doing so introduced our family to a work ethic and way of life that has been entirely formative for myself and my siblings" said Erin Petersen (nee Miles)
"It has been a huge part of our lives, and an even larger part of the fabric of Sydney's various harbour side communities, including the local residents, tourists, thousands of Sydney-siders who frequent the wharf restaurant precinct daily; and of course the significant military family who reside in and around Garden Island" Erin Petersen concluded.
The two storey Bells Hotel footprint at 339sqm is actually larger than the adjacent Woolloomooloo Bay Hotel, and enjoys gun barrel views directly up the harbour. "The visual aspect from the second floor is not surprisingly extraordinarily, and comprises uninterrupted harbour views, as well as views across the Domain to Centrepoint Tower and the city skyline" advised Dan Dragicevich.
"This is a harbour side hotel of scale and with very clear upside levers located in a world famous hospitality precinct less than 10mins from the CBD" advised Dan Dragicevich.
"Our clients are retiring from the industry after the best part of half a century of ownership, and are determined to ensure the hotel is bought by a party with the capacity and desire to amplify the history, prominence and opportunity so inherent in this offering" said Dan Dragicevich.
"Put simply, this is a once in a lifetime hotel, the fundamentals of which are frankly irreplaceable" concluded Dan Dragicevich.
The Bells Hotel will be sold via auction on November 15 following an international sale campaign marketed exclusively by HTL Property.
Source:  HTL Property - 10th October 2018