Building housing Porteño restaurant up for sale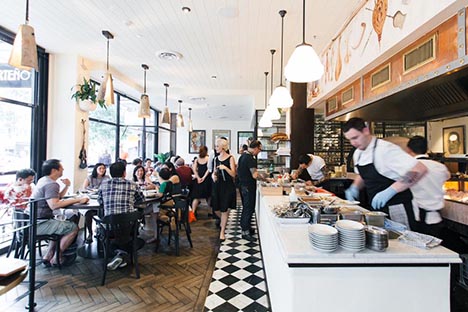 The owners of two-hatted Surry Hills restaurant Porteño are facing the prospect of the building they lease going up for sale for the third time in just eight years.
The owners of the Cleveland Street site have put it up for sale for expressions of interest of more than $8.5 million.
"We're tenants so it's business as usual for us," said co-owner Joseph Valore.
"There seems to be a lot of properties around town that are being sold at this stage, and this is the third time the building is being sold since we've been there. But it doesn't actually affect the restaurant – if anything, it probably helps the sale having such a good tenant!"
Porteño is leasing the space for an approximate annual net rent of $378,000 plus GST until 2020, when it has an option to extend for another five years.
Valore said they were not considering buying it themselves.
"It's a big capital expense and brings up a lot of cash flow issues," he said. "It might have been good to do it in the past, but now wouldn't be a good time to buy for us. But we want everyone to know, we're not going anywhere!
"We are tracking very well and we've put in a lot of attention to detail to create beautiful event spaces for the restaurant downstairs and the private bar upstairs. People love it and so do we."
Sheridan Randall, 13th September 2018