Four Chefs. Four Classic Dishes. Four Incredible New Twists. Who Will Be Victorious?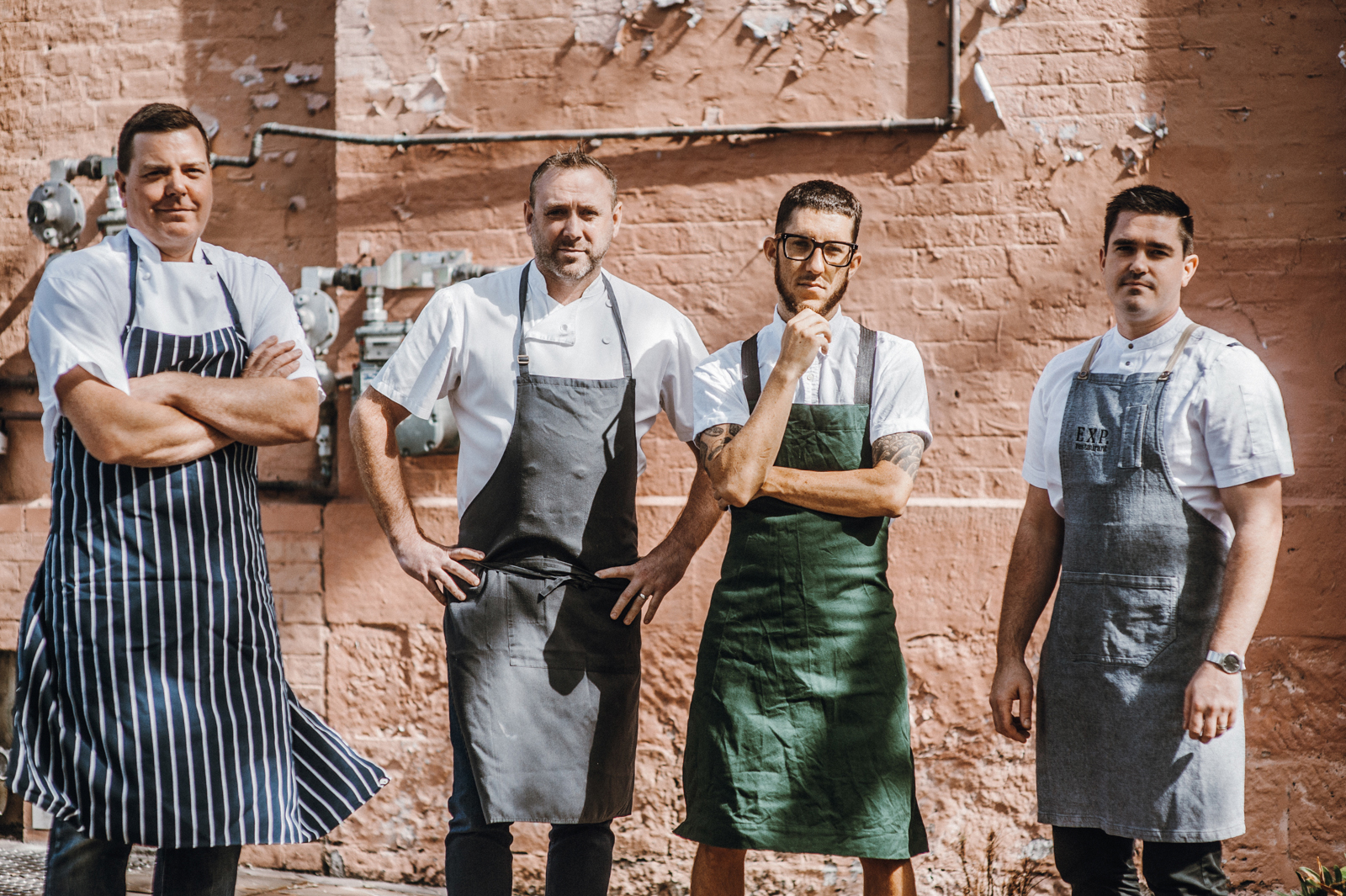 Four  of  Australia's  most  respected  chefs  will  step  into  the  spotlight  for  the  ninth  annual  Hunter  Culinary Association (HCA) Food Fight in a hotly-­‐contested battle to create the best and most popular new twist on a classic dish.
The  annual  Food  Fight  is  the  signature  event  organised  by  the  (HCA)  and  is  a  highly-­‐anticipated  occasion on the Hunter's culinary calendar.
This year's clash promises to be as thrilling as ever, with the chefs going head to head working their magic and creating a unique take on classic dishes that have stood the test of time. Each chef will prepare one lunch course – their own interpretation of a classic dish or flavour combination. Every course will be matched with a Hunter Valley Wine, and guests will vote for the dish they preferred at the conclusion of lunch.
The chefs are; Joel Bickford (Aria) Mitch Orr (ACME) Frank Fawkner (EXP Restaurant) Hamish Watt (Crowne Plaza Hunter Valley)
HCA Deputy Chair Lisa Margan says this year's chef challenge sets the scene for a meal of gastronomic delights.
'So much of our modern cuisine stems from the classics – the tried and true dishes people love year after year and pass down through families and generations,' Ms Margan said.
'The Hunter Valley is the birthplace of the Australian wine industry so it's the perfect setting for a contest that marries the old and the new. And when we have four chefs of this calibre given free rein to put their individual stamps on dishes like these, you know the results will be incredible. Combined with  the  use  of  fresh,  locally  source  ingredients  and  delicious  Hunter  Valley  wines,  it's  a  winning  formula that will see guests enjoy an unforgettable culinary experience.'
In addition to being an incredible gastronomic experience, the Food Fight event also raises money for the Brett Graham Scholarship through a charity auction. The scholarship program is one of several offered by HCA and helps support the region's young chefs by offering them the opportunity to work with Brett Graham at his acclaimed London Michelin starred restaurant, The Ledbury.
HCA Chairman Gus Maher says the Food Fight has allowed the scholarship to grow from covering just the cost of a recipient's flight to an additional $10,000 prize, which can make a huge difference to a young chef's career development.
Date: Monday 18 June 2018
Time: 11am
Location: Crowne Plaza Hunter Valley, Pokolbin.
Cost: $175 for HCA members, $220 for non-­‐members and $90 for apprentice chefs
Bookings: mail@hunterculinary.com.au
More info: www.hunterculinary.com.au
---
THE CHEFS
Joel Bickford, head chef, Aria
Joel moved to Sydney from the Blue Mountains where he grew up to pursue his passion for cooking. He trained under and worked with chefs such as Stefano Manfredi, James Viles, Anthony Mussara and Sean  Connelly,  who  each  gave  him  a  broad  skillset and  appreciation  for  different  food  styles  and  philosophies. He has worked at no less than eight hatted restaurants, including The Gantry, Bel Mondo, Eschalot and Biota.
Mitch Orr, executive chef and owner, ACME
The 2010 Josephine Pignolet Young Chef of the Year Award winner has spent time in the world's best kitchens,  including  the  likes  of  Sepia,  Osteria  Francescana,  Duke  Bistro  and  a  pop  up  at  London's  Michelin Star restaurant, Lyle's. Mitch is a part-­‐owner of ACME, which opened in 2015. Mitch is also one half of The Mitchen, a Sydney food podcast he records with Andrew Levins.
Frank Fawkner, executive chef and owner, EXP Restaurant
Frank's cooking career began at Mount Broke Wines in a simple café, followed by three years as part of the opening team at Crown Plaza Hunter Valley. His hunger for international experience saw him move  to  London  where  he  worked  for  Tom  Aikens,  climbing  to  the  ranks  of  sous  chef  at  Tom's  Kitchen. Many know him from his time as head chef at the Hunter's famous Muse Restaurant when it gained its two-­‐hat status. Frank opened EXP in 2015.
Hamish Watt, executive chef, Crowne Plaza Hunter Valley
Beginning  as  an  apprentice  at  Rockpool  under  Neil  Perry,  Hamish's  career  has  seen  him  spend  10  years in London, where he honed his craft and love of cooking at various restaurants and kitchens, including Pissarro's on the Thames and Kensington Place. On his homecoming, Hamish took up the executive chef role at the Botanical Garden Restaurant in Sydney, after which he opened a restaurant in Surry Hills before a tree change drew him to the Hunter Valley where he is now executive chef at the Crowne Plaza.
---