Neil Perry is opening a tequila bar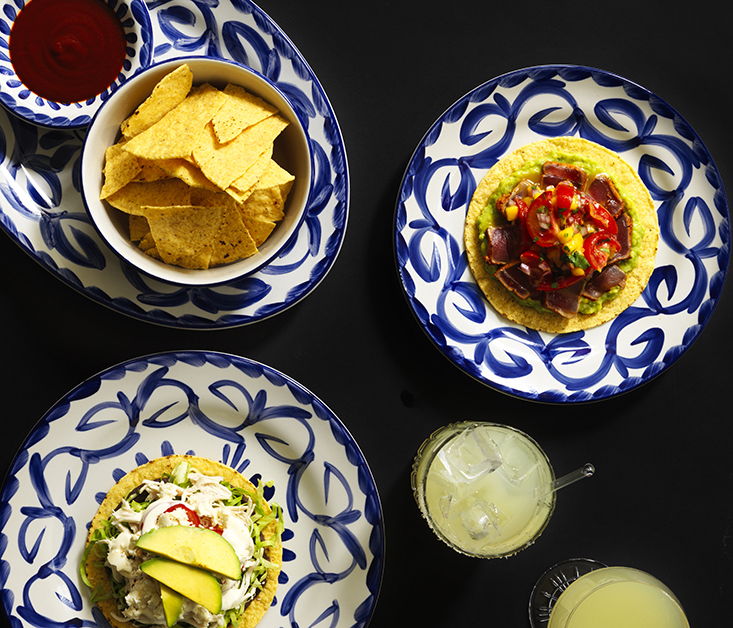 Rockpool Dining Group, and with a kitchen team led by Culinary Director Neil Perry is moving into Mexican food.
On 8 March, it is opening Bar Patrón by Rockpool, a 90-seat Mexican restaurant and Patrón tequila bar on the former Café Ananas, in Circular Quay.
Rockpool has brought in designer Grant Cheyne for the fit-out. The plan is to create a space that will look like a mix of a Creole bungalow and weatherboard cottage with lots of pale timber, warm orange leather and greenery. And of course, there will be the views across the magnificent harbour.
The chef, Pamela Valdes, formerly from restaurant Xalapa in the Mexican port city of Veracruz and Rosetta Sydney, is steering the kitchen away from Americanised dishes.
The menu will offer made-to-order tortilla chips, prawn-and-scallop aguachile, ceviche rojo, and a pineapple salad ramped up with coriander, lime, salt and habanero chilli. There's also tostadas filled with seared tuna and a mango-chilli salsa, enchiladas, and platters of grilled flathead, or chicken with red mole. There will also be a pambazo, loaded with potato and chorizo, then dipped in red salsa and fried.
And the guacamole will be is pounded by hand, just as they do in Veracruz, and prepared without chilli.
Just don't expect nachos.
Rockpool is looking to create something that's borderless. Dishes will also include a Chinese-style succulent white chicken.
And for those 9 to 5 corporate types, there will be tortas, which are essentially Mexican sandwiches, served at lunch.
The drinks menu will offer "barrel-select" tequilas distilled exclusively for the restaurant. The list will also include the Lalique Serie 2 of which there are only 299 bottles worldwide.
The wine list will feature 20 Champagnes, 20 reds and 20 whites sourced from the Americas and the Iberian Peninsula.
And there will be 20 craft beers.
by Leon Gettler, February 8th 2017. 
image - Gourmet Travller