2018 Oct 26 - Nov 4: Sydney Beer Week

Sydney Beer Week
2018 October 26th - November 4th
Sydney Beer Week is the biggest and best celebration of beer in Sydney. Our vision is to deliver a world class celebration of beer for consumers, producers, venues and communities. Starting as a single event in 2009 and becoming a week long festival in 2011, it has now grown to include around 130 events across 100 venues.
2018 marks the second year of the festival under the current team. Sydney Beer Week continues to expand its footprint across more of Sydney and surrounds, offering more consumers and businesses an opportunity to be involved.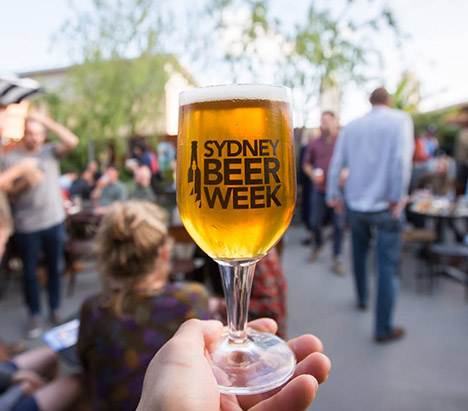 We welcome breweries from around the world to participate in SBW, working with local business to develop a platform for NSW breweries to showcase their products against the competition and prove it's on par with the best in the world.
What types of events will be part of Sydney Beer Week 2018?
In order to be a part of Sydney Beer Week 2018 your event must:
Feature beer as the main focus of the event
Practice and promote responsible service and consumption of alcohol
Differ from a venue's normal trade - something special for the festival
Place beer in a fun, informative and nonpretentious environment
Aligns with the Festival Values
Fall within one of the Festival Event Streams
Click here for more information: